Ceub: a Bertinoro, un corso sulle infezioni sessualmente trasmissibili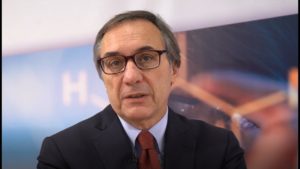 Si svolgerà presso il Centro Universitario di Bertinoro dal 12 al 14 giugno la 4° edizione del corso "Diagnostic pathways and management of sexually transmitted infections", promosso da Amcli (Associazione Microbiologi Clinici Italiani) in collaborazione con Iusti (International Union Against Sexually Transmitted Infections). L'iniziativa, a carattere biennale, porterà sul colle della cittadella dell'ospitalità circa 50 partecipanti fra medici, biologi, ostetrici e tecnici di laboratorio (provenienti non solo dall'Italia ma anche da diversi Paesi europei) e approfondirà le tematiche inerenti alle infezioni sessualmente trasmissibili sotto il punto di vista dell'epidemiologia, della clinica, della diagnostica e della terapia.
Le infezioni sessualmente trasmesse (Ist) sono diffuse in tutto il mondo e interessano milioni di persone ogni anno, causando infezioni croniche, complicanze a medio e lungo termine (tumori compresi) e gravi conseguenze sull'apparato riproduttivo. Diagnosi e trattamento precoci sono fondamentali per ridurne la trasmissione e i gravi effetti, come sono da considerarsi una priorità per la salute pubblica il controllo e la prevenzione: 
le strategie di controllo includono la sorveglianza epidemiologica, la diagnosi accurata e precoce, l'educazione sanitaria, il counselling, la promozione e la distribuzione di preservativi, la ricerca dei contatti sessuali, il controllo e il trattamento dei partner infetti e la vaccinazione, quando applicabile.
Il corso, i cui presidenti dono il dottor Pierangelo Clerici (presidente di Amcli) e la dott.ssa Angelica Stary, si pone l'obiettivo di un aggiornamento ad ampio raggio sulle Ist, con approfondimenti su diagnosi e casi clinici, e sulle possibili strategie per combattere la loro diffusione a livello globale.