Astrobiologia e vita nello spazio: al Ceub di Bertinoro un congresso su tema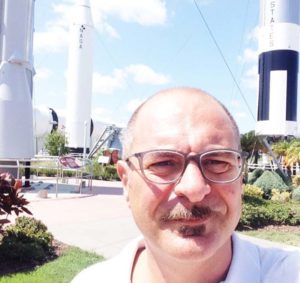 Si svolge dal 20 al 24 marzo presso il Ceub, il congresso sul tema "Life on Earth and beyond: emergence, survivability and impact on the environment". Si tratta dell'ultimo di una serie di eventi che fa parte del progetto quadriennale "Life Origins", finanziato all'interno del programma europeo "Cost" e promosso da un gruppo di scienziati che si occupano di astrobiologia, scienza che si occupa dello studio delle origini della vita nello spazio e sui corpi planetari.
 "L'obiettivo del progetto – spiega John Robert Brucato, uno dei promotori di Life Origins – è quello di mettere in relazione ricercatori di tutto il mondo con competenze complementari per un confronto a 360° sui tempi dell'astrobiologia: abbiamo già organizzato altri meeting, specie in Paesi meno avvezzi a questa scienza, al fine di favorire l'accesso di giovani ricercatori di tali nazioni verso queste tematiche. Qui a Bertinoro parteciperanno circa 100 scienziati provenienti in larga parte dall'Europa, ma anche dagli Stati Uniti e ci soffermeremo in particolare sulle origini della vita, sulle possibilità di sovravvivenza in ambienti spaziali e sugli impatti ambientali, analizzando aspetti riconducibili all'astrofisica, all'evoluzione del sistema solare e all'evoluzione della vita, partendo ovviamente dall'analisi dei primi organismi viventi di tipo cellulare. Non mancheranno approfondimenti anche sugli aspetti filosofici ed etici legati alla vita nello spazio".
Altro obiettivo del congresso, di cui si discuterà approfonditamente nella giornata di venerdì 23 marzo, riguarda il progetto di costituire un Istituto Europeo di Astrobiologia, quale organismo finalizzato ad un coordinamento in materia e ad un reperimento di finanziamenti per la ricerca, in un settore, ad oggi, non troppo strutturato nel sistema universitario del vecchio continente.