Teatro comunale di Predappio: il musical "Chicago" in tributo a Will Roberson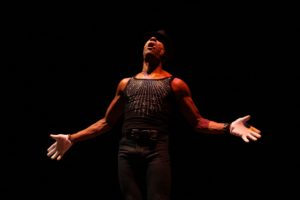 Un tributo appassionato al jazz e al Vaudeville, nel ricordo, a un anno dalla sua scomparsa, di William Weldon Roberson, artista del musical a Brodway approdato in Italia con la compagnia di "Hair" a fine anni '90. Will Roberson decise poi di fermarsi a Forlì per la ricettività dimostrata dalla città nei confronti del musical negli ultimi 20 anni, svolgendo sul territorio la sua attività di regista, coreografo, insegnante di danza e, contenporaneamente, di performer live.
In suo onore, la compagnia Alfieri porterà in scena venerdì 16 e sabato 17 marzo (alle 21.00) e domenica 18 (alle 16.00), al teatro comunale di Predappio, lo spettacolo "Chicago and all that jazz" le cui coreografie originale sono state ideate proprio da Will Roberson. Da qui l'idea della compagnia di chiamare a raccolta buona parte del cast originale insieme ad alcuni degli studenti più affezionati di Will, per rimettere in scena un musical avvincente che al tempo stesso è un affezionato ricordo dell'artista che ha trovato a Forlì la sua seconda casa.
Per info e prenotazioni: 0543 1713530; 339 7097952; 347 9458012; info@teatrodelleforchette.it.