Emma Morton, un jazz che incontra il folk scozzese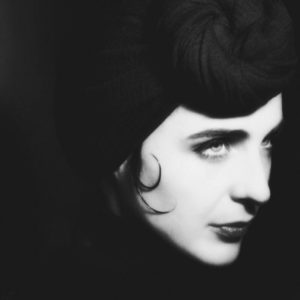 La sua voce graffiante aveva già conquistato il pubblico di X-Factor. Il suo nuovo progetto musicale continuerà a trasmettere l'energia della cantautrice scozzese anche al Teatro Comunale di Predappio venerdì 10 novembre alle 21.00. Insieme a Piero Perelli (batteria), Luca Giovacchini (chitarra) e Gabriele Evangelista (contrabbasso e basso), la cantante porterà sul palco la sperimentazione, nata dall'incontro con i musicisti italiani, dal titolo "Emma Morton & The Graces". Il sound proposto da questa formazione esplora jazz, musica afroamericana, blues e folk scozzese. Quest'ultimo genere è per Emma Morton una riscoperta delle sue radici musicali, arricchite però dalla miscela creativa evocata insieme agli altri membri della band.
La prima performance in trio di "Emma Morton & The Graces" si è svolta in occasione del concerto per Amatrice, dopo il terremoto dello scorso anno. La loro nuova identità collettiva è stata palsmata dall'ipnotica Jazz Master MacGuitar di Luca Giovacchini, dalle batterie vintage e dalle percussioni handmade di Piero Perelli e dall'espressivo canto/lamento in dialetto scozzese di Emma Morton, una formazione alla quale si è aggiunto Gabriele Evangelista al basso e contrabbasso.
Lo spettacolo fa parte del cartellone curato dalla direzione artistica dell'associazione culturale "Teatro delle Forchette". Per informazioni e prenotazioni: 0543 171 3530; 339 7097952; 347 9458012 o info@teatrodelleforchette.it.